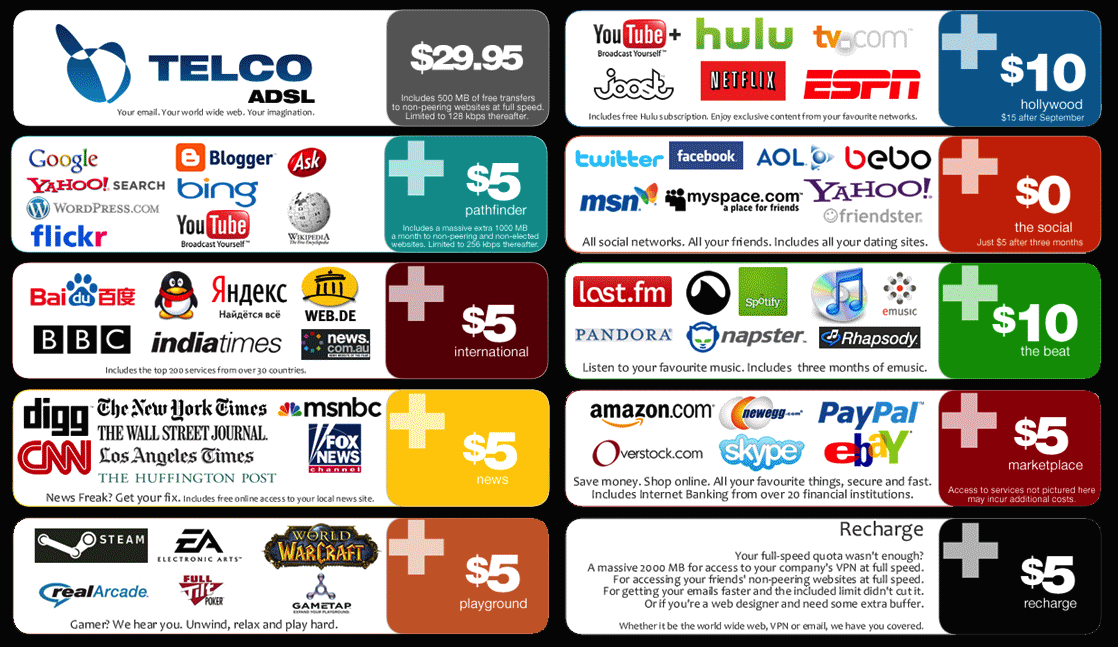 So your ISP decides the speed or the kind of service you can get based on religion or what not. What happens to our field ? Because you have spent much time on the following services, you are throttled down or have to pay for "premium" services. As a result, you may or may not get to
follow Andrew Ng's Coursera or Siraj Raval classes
submit your Kaggle results on time
read ArXiv preprints
read the latest GAN paper on time
watch NIPS/ICLR/CVPR/ACL videos
download datasets
pay more to use ML/DL on the cloud
share reviews
download the latest ML/DL frameworks
have access to your Slack channels
read Nuit Blanche
follow awesome DL thread on Twitter
get scholar google alerts
....
Join the CompressiveSensing subreddit or the Google+ Community or the Facebook page and post there !
Liked this entry ? subscribe to Nuit Blanche's feed, there's more where that came from. You can also subscribe to Nuit Blanche by Email, explore the Big Picture in Compressive Sensing or the Matrix Factorization Jungle and join the conversations on compressive sensing, advanced matrix factorization and calibration issues on Linkedin.