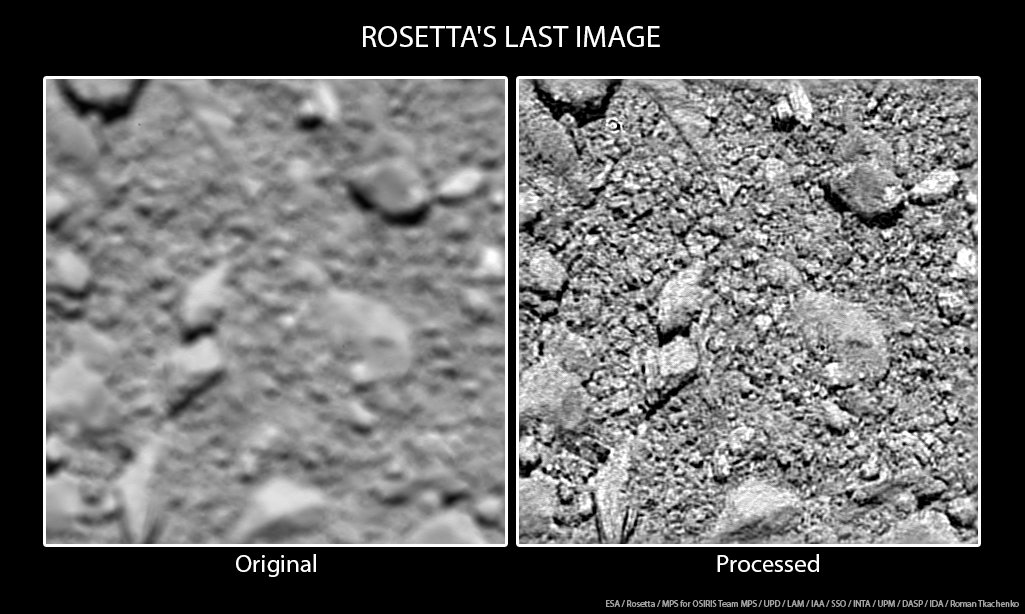 Since the last
Nuit Blanche in Review (August 2016)
, Rosetta landed on a comet but we also had three Paris Machine Learning meetups, three reviews, two sunday morning insights, and many more in-depth entries. Enjoy !
In-depth:
Paris Machine Learning Meetups
Book/reviews/courses
LightOn
Hamming's time
Meetings
CfP:
Videos
Jobs:
credit: ESA, Roman Tkachenko
Join the CompressiveSensing subreddit or the Google+ Community or the Facebook page and post there !
Liked this entry ? subscribe to Nuit Blanche's feed, there's more where that came from. You can also subscribe to Nuit Blanche by Email, explore the Big Picture in Compressive Sensing or the Matrix Factorization Jungle and join the conversations on compressive sensing, advanced matrix factorization and calibration issues on Linkedin.